My name is Warren Price. I'm a partner and urban designer with a firm called Urban Strategies here in Toronto. Urban Strategies is an urban design and planning firm. I like to describe what we do as occupying the space between placemaking, development, and...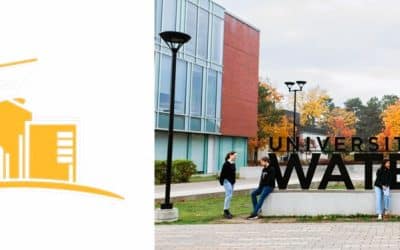 The University of Waterloo has been designated Research University of the Year in the comprehensive category by Research Infosource Inc. for the 16th consecutive year. Waterloo's consistent ranking is a testament to the University being at the forefront of fostering...
Trending SHURE Content & Information
The University of Toronto has been named the most sustainable university in the world by the QS World University Rankings: Sustainability 2024, which evaluates post-secondary institutions for their environmental impact, social impact, and governance. Today's ranking...
Post-pandemic micro and macro factors are having a significant impact on commercial real estate investment sales transactions. Unexpected inflation has persisted. Inflation rates have risen rapidly, and it continues to be challenging to deliver new housing...
While enrollments in Canada have surged in recent years, the locations from which students are attending have evolved. Canada's domestic enrollment is forecast to increase next year and continue rising after 15 years of stagnation. Meanwhile, Canada's international...
Alex Bruvels, Partner, Capital Markets & Securities, McMillan LLP Canada, with its rapidly growth population, is attracting the interest of investors and private capital from various global regions.  Canada's overall population recently exceeded California's. ...